MEAD NIC 120
Regular price

Sale price

$55.00
MEAD NIC cotton covers - package of 120


About Senergy Wellness

We work in partnership with renowned doctor and surgeon, Dr. Jerry Tennant. He invented this health system after developing encephalitis and a bleeding disorder in November 1995. Diagnostic tests confirmed he had three viruses in his brain and Dr. Tennant's physicians told him nothing could be done. He started to expand his research beyond Western Medicine, into the world of energy and cellular therapy, and healed himself.

Every day we use his health system, and the device he designed, the Tennant BioModulator®, to help others just like you, get back to the pain-free life you deserve. Learn more here.
About Dr. Jerry Tennant

Click Here To Read More about Dr. Jerry Tennant

Dr. Jerry Tennant, MD, MD(H), PScD, is the founder of The Tennant Institute for Integrative Medicine, a world-renowned physician and integrative health practitioner, and the inventor of the Tennant BioModulator®. 

Dr. Jerry Tennant is a true Renaissance man. He is a teacher, inventor, healer, scholar, humanitarian, innovator, and entrepreneur — those are just a few of the ways we describe Dr. Tennant who has led a remarkable life dedicated to healing and innovation, which has altered the paradigm of western medicine. People from around the world travel to the Tennant Institute for Integrative Medicine in Colleyville, Texas, to seek out and benefit from his healing expertise.

Through his Tennant Principles, Dr. Tennant's mission is to inform patients and practitioners how the body requires voltage to make new cells in order to maintain health and wellness, as well as incorporate traditional medicine with integrative medicine for better results.

He is also the author of Healing is Voltage™ The Handbook, Healing is Voltage™ Textbook, Healing is Voltage™ Healing Eye Diseases, Healing is Voltage™, Acupuncture Muscle Batteries and Healing is Voltage™, Cancer's On/Off Switches: Polarity. These books are based on his own personal experience and continuous energetic medical research.
Legal Disclaimer

Legal Disclaimer: This product is not intended to diagnose, mitigate, treat, cure or prevent any disease. Contact your health-care provider immediately if you suspect that you have a medical problem. Content on this site is for reference purposes and is not intended to substitute for advice given by a physician, pharmacist, or other licensed health-care professional. You should not use this information as self-diagnosis or for treating a health problem or disease.Actual product packaging and materials may contain more and/or different information than that shown on our website. We recommend that you do not solely rely on the information presented and that you always read labels, warnings, and directions before using or consuming a product. Information and statements regarding this product has not been evaluated by the Food and Drug Administration and are not intended to diagnose, treat, cure, or prevent any disease or health condition.

If you have any questions about financing, please call/text us at: (972)580-0545
Share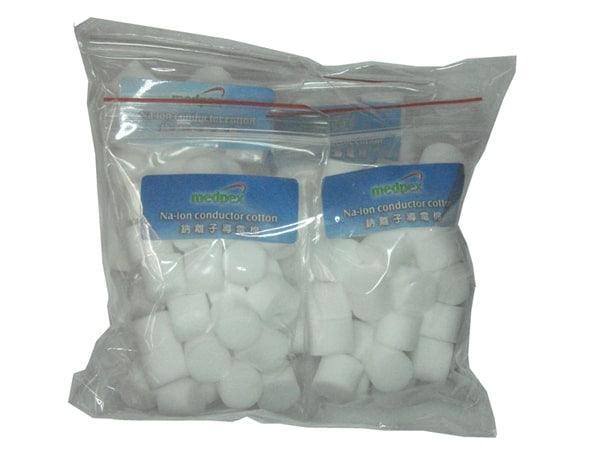 FAQs
How can I speak to someone about which device/product is best for me?

Please book an appointment with one of our Senergy Advisors at this link. While we cannot give out specific medical advice, we are more than happy to help you take the next steps on your health journey.
How can I learn more about Dr. Tennant's Health System and Devices?
Why is Tennant BioModulation™ Therapy not used by doctors in the general practice of medicine?

Doctors and medical science normally pay attention to the chemical aspect of the body; therefore, they primarily use surgery and drug therapy as their method of treatment.
What office do I visit to make an appointment with Dr. Tennant, Senergy, or the Tennant Institute?

Senergy is the exclusive distributor for the Tennant BioModulator® and other products recommended by Dr. Tennant. Senergy can only provide information about these products. Senergy is not a medical office and cannot provide any medical advice or diagnosis.

To make an appointment with Dr. Tennant, please contact his office at Tennant Institute for Integrative Medicine at 972-580-1156. Dr. Tennant's office is located next door to Senergy as a convenience to his patients who wish to purchase his recommended products.
Testimonials
"I am thrilled to tell you that, so far I have had great success with the Tennant BioModulator®. I have no more pain in back, neck or shoulder pain which I've had for a very long time even though I have been receiving chiropractic, massage therapy as well as physiotherapy. I would highly recommend the BioModulator® to anyone who has aches or pains or an illness as our entire body is electric, and voltage is the key to putting some "healing energy" back where it needs to be for complete healing."

K A. Brantford, Ontario
"For years my personal story has been riddled with some health challenges. The most recent is pain in my feet and legs. We had purchased a BioModulator® along with some supplements. Within the first session my feet and leg pain went away. Every team member has been great to work with. The Tennant products are the gold standard. We appreciate the Tennant team. Thank you!"

Zack Penn
"In my opinion, the Tennant BioModulator® PLUS is one of the most important advancements in the treatment of pain. It is an integral component of the therapy I now prescribe for all my patients."

Mark Starr MD, Paradise Valley, Arizona
"I have been using the Tennant BioModulator® technology with my patients for more than four years. In my opinion, it is often the better and most cost-effective prescription treatment available."

Anne May MD, Tulsa Oklahoma
"I have used the Tennant BioModulator® for every kind of football injury; back pain, shoulder pain, etc. with excellent results. Sometimes in only one session, the pain would go away and I will be "game ready". One time I had a serious shoulder injury that had been painful for three weeks, with the pain level as high as an 8 on a scale of 1-10, after two treatments the pain was completely gone. That was amazing. The BioModulator® is the best tool to get rid of pain that I have experienced."

Kelvin Beachum, Offensive Tackle New York Jets
"I got the Tennant BioModulator® PLUS for myself. After 50 years of playing the guitar, things began to hurt. It fixed me, and now everyone I work with wants one – bus drivers, the band, crew, stagehands!"

Arlo Guthrie, Entertainer, Songwriter and American Legend
"Dr. Tennant and Senergy are the absolute BEST! Our son struggled with chronic asthma for years. After one training (health) seminar we knew Dr. Tennant's protocols and devices were the solutions we had been searching for. Not only is our son more vibrant and active now, but we have all stayed out of hospitals and doctor's offices, as the entire family has benefited from better health! Thank you Dr. Tennant and Senergy for these life-changing tools! We are beyond grateful to have found you!"

AJ Beaber, Google
"I had extreme immobility in my wrists and was looking toward a much-unwanted surgery when I heard of Dr. Tennant and the group at Senergy. We purchased a BioModulator® and BioTransducer® and began following his protocol. That was 3 years ago. Gradually over time, my wrists improved dramatically! To the point where they are completely healed!"

Monica T., Yelp